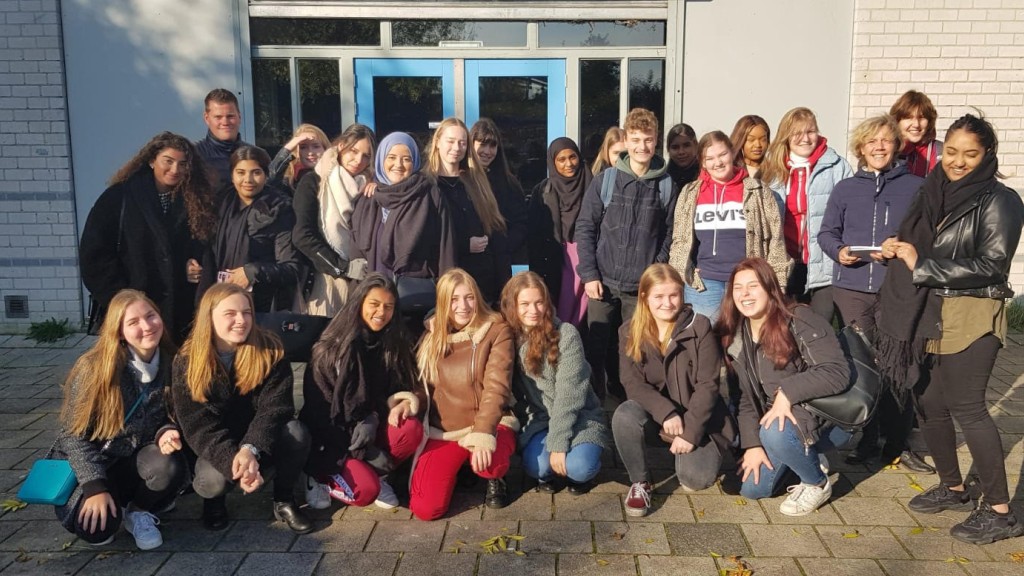 PART 2
The partnership with welfare organization Participe and the vocational training school ROC Mondriaan to increase voluntary social service amongst youth (aged 15-27) has been extended for another two years. The new contract was signed in November 2020 together with a new partner Plans & Pixels, who have been contracted to design an app monitoring the impact of the programme.
The uniqueness of the programme lies in the combination of working with youth pursuing vocational training and youth who are in between school and work. We have seen that this peer-to-peer group work creates a positive setting for young people to discover new talents and goals.
The pilot programme, which took place in 2018 and 2019 (see more below), resulted in a significant number of requests for cooperation from third parties, both inside and outside the Municipality of Delft. This had to do with the fact that besides the participants themselves being happy with their newly-gained experience and improved skills, many of the cooperating organizations discovered the benefit of working with young people. The partners of Time4YourFuture started engaging with other welfare organizations in places such as Alphen aan de Rijn, Kaag en Braassem, Katwijk and de Bollenstreek. These parties were interested in rolling out the Time4YourFuture methodology, particularly for youth workers. It is both the ambition of the donor ZonMW as well as the team at Time4YourFuture to pass this knowledge on to third parties and, in this way, upscale the methodology. HSC has been requested to design and implement a Train-the-Trainer module for that purpose .
------------------------
PART 1
The project Time 4 Your Future (T4YF), a partnership between HSC, Delft voor Elkaar and ROC Mondriaan, got underway in January 2018 in the city of Delft. The project offers time and space for young people (15–23 years) to contribute to society, while learning about their talents and developing themselves further. The project is a chance for young people in the city of Delft to gain experience through volunteer work and gain a better idea about their future prospects. T4YF was kicked-off by the mayor of Delft, Marja van Bijsterveldt, who is also the ambassador of the project.
Young people are invited to sign up to participate in the project, during which they will explore their ambitions for themselves as well as for their society in a non-formal learning setting. In return, they will gain experience, broaden their network, receive training and coaching on the job, as well as a volunteer fee. This project is part of a Dutch government programme, 'Maatschappelijke Dienstijd' (Social Service Period), and is powered by ZonMw. More information (in Dutch) here
Related themes
our approach
A Human Security approach puts people at the centre of conventional state-security thinking. Traditionally, the notion of security stresses that the state is the sole guarantor of security when citizens are at risk from violence by groups, which can be extended to violence perpetrated by terrorists or violent extremists.
Read more
inclusive leadership
To put human security into practice implies that policymakers and practitioners working on issues of development, on humanitarian aid, human rights, peace building and security directly involve citizens in their work.
Read more