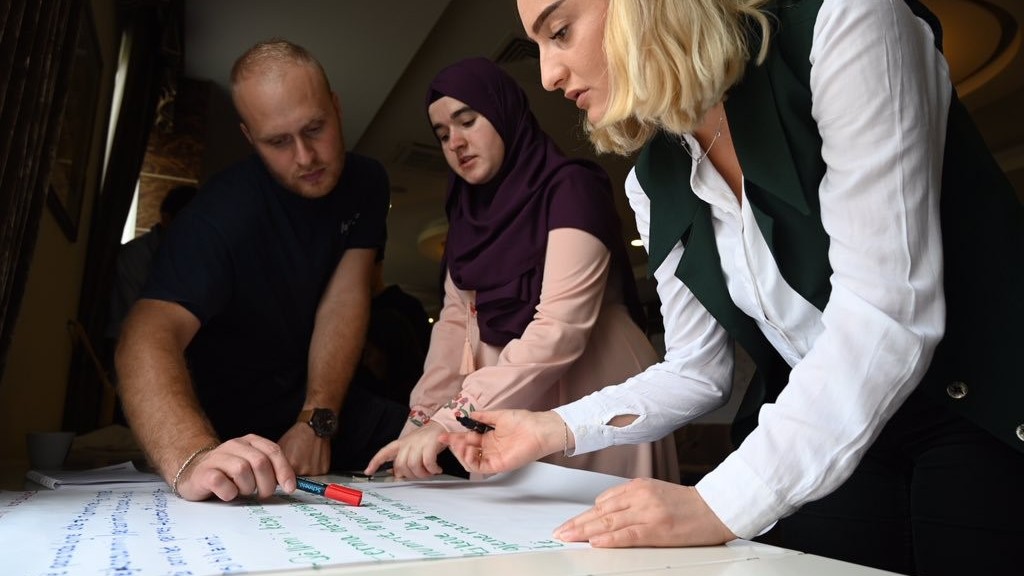 We believe conflicts in society should be analyzed and approached from a conflict transformation perspective. We see inclusive leadership for Human Security as crucial in achieving conflict transformation. Inclusive leaders are people oriented, great listeners, empathize with feelings of deprivation and embrace the diversity of a group whilst making informed decisions. It is about empowering and valuing community contributions to make citizens initiatives for strengthening Human Security more effective.
HSC has developed an inclusive leadership curriculum for Human Security which includes the following:
Enhancing the following values and principles: safe space to talk about grievances, common-ground, non-violent communication, empathy, dialogue, appreciative listening, collective ownership, peer-to-peer, adaptive learning, inclusive decision-making.
Embracing diversity

: a

cceptance of others' gender, ethnicity and ideological, religious and cultural views; awareness of the many intersections of identities.
Contributing towards the Human Security principles of freedom from want and freedom from fear, as well as the right to live in dignity.
Our inclusive leadership for Human Security program has four building blocks:
Envisioning a better future from a citizens' perspective, designing and implementing community initiatives based on collective analysis
Empowering in order to enhance inclusive communication skills
Engaging with a diversity of key stakeholders in society and government to strengthen trust and shift power relations towards more inclusion in decision-making on conflict transformation
Exchange with civil society actors from other regions and countries to enhance knowledge, skills and behaviour.