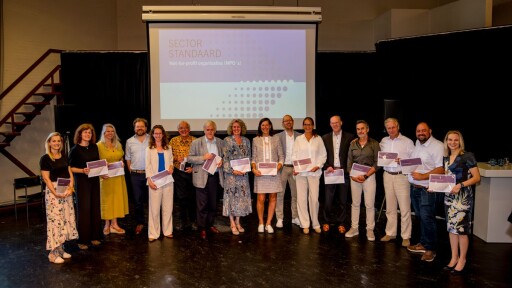 The Dutch Banking Association has just published these Sector Baselines for NPOs following on from the Risk-Based Industry Baselines published earlier in the year for banks and customers. The baselines set out clear principles for the risk-based application of the open standards in the Money Laundering and Terrorist Financing (Prevention) Act (Wwft) in customer due diligence by banks. The Sector Baselines on NPOs are more granular for/on NPOs, and add to the generic Baselines. We anticipate that these risk-based standards will reduce civil society organizations' difficulties accessing banking services for their legitimate activities. The standard is designed to eliminate unnecessary and burdensome due diligence customer checks on civil society organisations, making it easier for them to access essential banking services.
These developments have come out of a roundtable, of which Human Security Collective is a part, and which is coordinated by the Dutch Banking Association, and supported by the Central Bank (the supervisor) and the Ministry of Finance (the legislator). Other standards in the making are also applicable to NPOs, such as the one on UBO/pseudo-UBO and the other on transfers of funds to European Commission High-Risk Third Countries.
Human Security Collective is glad to be part of an effective dialogue in the Netherlands between the banking sector and the non-profit sector that provides input to the Dutch Central Bank for a risk- instead of a rule-based supervision of the banking sector. In our role as co-chair of the Global NPO Coalition on the FATF and host of a multi-stakeholder (government, NPOs and banks) roundtable on financial access for NPOs we have, over the past years, advocated strongly for a proportionate, adequate and risk-based approach to customer due diligence by banks.