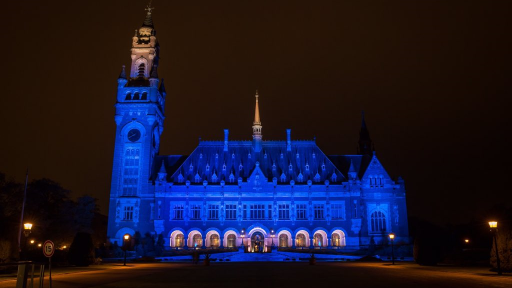 Human Security Collective took part in a day long event at the Humanity House and the Peace Palace in The Hague to celebrate the United Nations turning 70. Workshops, the participants of which included students, and representatives of nonprofits, multilateral organisations and other stakeholders, discussed innovative approaches to:
Governing the World in terms of Law, Justice and Global Regulation
The UN Peacebuilding Architecture and Peace Operations
Cyber Governance
Climate Change
The outcome was The Hague Manifesto: the beginning of a determined effort to contribute to the implementation of the UN Global Goals for Sustainable Development.
The Peace Palace was lit up in blue in the evening to mark the occasion.