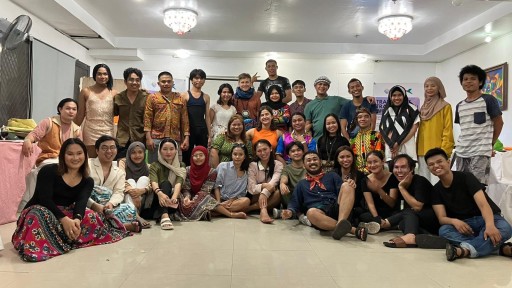 The Training of Trainers workshop, organized by Human Security Collective and AKMK (Tri-People Collective for Peace Mindanao), under the Freedom of Religion and Belief (FoRB) project, concluded successfully after three days of mutual exchange, peer learning, and facilitation practice. The workshop took place in Mindanao, where thirty young leaders from diverse backgrounds and communities across the region participated in the latest edition of our Inclusive Youth Leadership program.
The training program aimed to enhance the participants' skills as trainers and facilitators, equipping them to play a pivotal role in fostering peace and social cohesion in their communities. Prior to the workshop, these young individuals were already actively engaged as peace builders and advocates for social justice in their respective communities, tackling critical issues like climate action, interfaith dialogue, indigenous rights, disaster preparedness, and peace education.
Over the course of more than three years, these inspiring young individuals have evolved from enthusiastic participants to determined and passionate peace builders and community facilitators. The successful conclusion of the Training of Trainers workshop marks another significant milestone in the journey towards building a harmonious and inclusive society in Mindanao.
FoRB3 is a joint programme implemented by Mensen met een Missie, Human Security Collective, and a consortium of civil society partners in Cameroon and the Philippines. It is funded by the Ministerie van Buitenlandse Zaken (Dutch Ministry of Foreign Affairs).