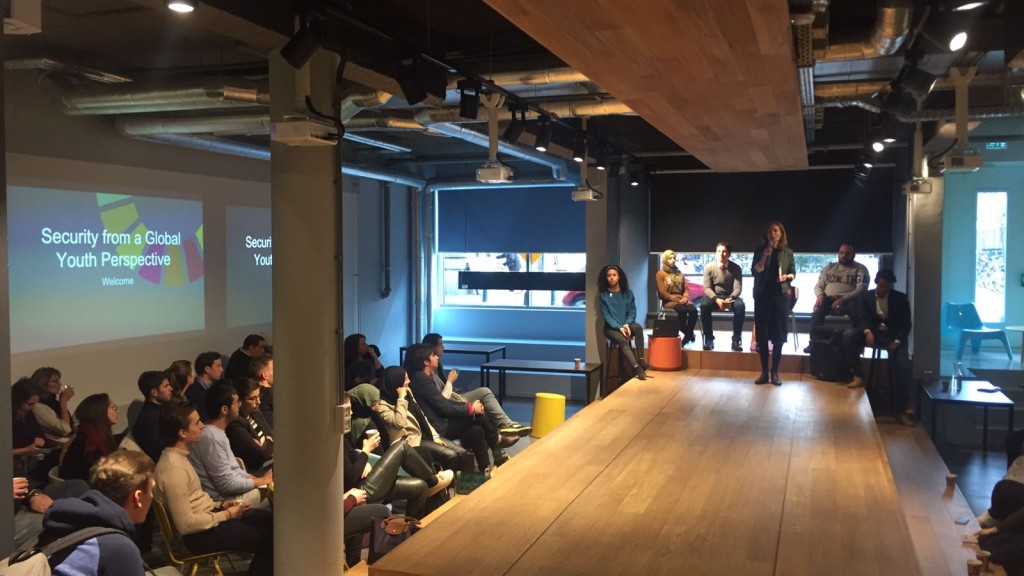 Almost three years ago, the United Nations Security Council unanimously adopted a groundbreaking resolution on Youth, Peace and Security (UNSCR 2250) which recognizes that "young people play an important and positive role in the maintenance and promotion of international peace and security". This resolution breaks with the old narrative of seeing youth only as perpetrators or victims of conflict, and recognizes their role as leaders and their work on human security in communities.
On March 1st, Human Security Collective together with the Dutch Youth Delegates to the UN hosted an interactive event which highlighted this valuable role of youth in working for sustainable peace, with youth representatives from Libya, Tunisia, Mali and The Netherlands sharing their experiences and stories. These young leaders are all involved in various projects, as partners of Human Security Collective, focusing on peace and security in their own communities. In addition, the event also heard from the Dutch Youth Delegates to the United Nations, who shared the insights they have gained from their experience in this field: over the course of this past year they have collected stories on security from thousands of young people both in the Netherlands as well as from other countries on the topic of Youth, Peace and Security. All these stories provided the content for a constructive debate. March 1st was also the day that the Netherlands took on as chair of the UN Security Council.
The aim of the evening was to engage in a debate with the youth present on what security means to/for them and how the Netherlands and the international community can further boost the positive role of youth in pursuit of human security in their communities. Read a blog here by Rahama Nantoumé of Think Peace, Mali – a participant in the event and of the workshop which preceded it.