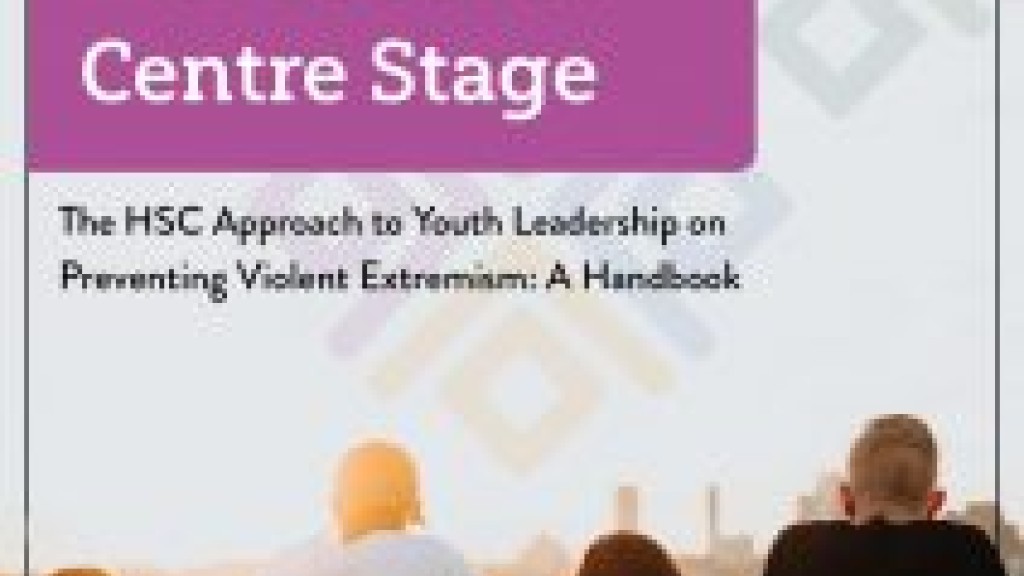 Tunis, February 13, 2019: Our handbook, 'Time to Engage with Youth at Centre Stage: The HSC Approach to Youth Leadership on Preventing Violent Extremism', was launched in Tunis with our partner, the Arab Institute for Human Rights (AIHR).
The handbook is based on a two-year programme in Tunisia on youth leadership in preventing violent extremism piloted by HSC and AIHR. It offers a practical approach to ensure that youth living in marginalized communities are willing to engage in PVE on their own terms and in their own time.

Present during the launch event were some of the young leaders who have been involved, and who shared their experience of and in this programme. Highlighted also, with the screening of a short video, was the exchange visit which took place between Tunisian and Dutch young leaders. This was followed by a conversation to discuss ways in which the approach can be further disseminated in Tunisia and the region.

This handbook lays out the Human Security Collective approach to Youth Leadership, setting out the four main components of this approach, namely:
• Envisioning,
• Empowering,
• Engagement, and
• Exchange.
Besides the practical details on implementing such an approach, the handbook also contains a wealth of stories of inspiration as well as recommendations and best practice from those involved. We trust that their insights and creative practice will inspire you in your work, possibly in different contexts from ours, benefiting from the rich experience of these young leaders.