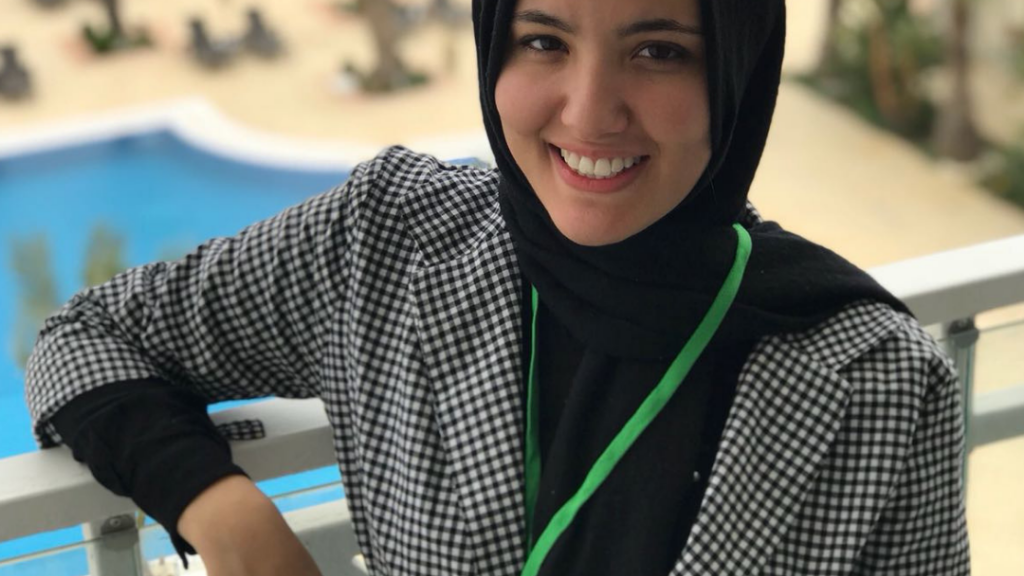 The following is an article written by Nour Darwish of Makers of Hope, Libya (an HSC partner organization in the 'Women and Youth as Bridgebuilders' programme).
I used to believe that big and complex events are what brought about the change in the world. That our small acts do not really make any difference.
In the current state of our country, Libya, we can easily become frustrated and indifferent when we do not see immediate responses or effects to the energy and effort we give out as activists. Even more so, when it becomes related to our sense of security, it gets harder to keep a positive stance. However, this can also create a push for some people to bring about change. Fortunately, I found myself to be amongst such group.
In the organization that I work with, Makers of Hope, we focus on empowering and motivating youth. Being young ourselves living in a conflict zone, we understand the different states of mind and emotions young people are going through. Therefore, we have created a series of sessions for young people in the Libyan community that puts forth many topics that relate to them personally, whether actively or passively.
One of the most important problems that the Libyan youth are experiencing nowadays is their inability to harness and channel their energy to a more productive direction. There is lack of faculties, spaces and awareness amongst the older generations to harness the energy of youth. In Makers of Hope, we find it crucial to create a community and an open space for young minds to develop and grow out of their fixed mindsets to a more growth-oriented one. We help them express their ideas and enhance their inner skills by working together to implement small-scale initiatives in their community.
Many of the young people we have trained and worked with have now set out on their own to start their own projects such as young people leading campaigns for city clean ups year round. One has even established his own team of robotics, now participating in international competitions. By working with young people, we do not only feel inspired but we also motivate them to become responsible and involved in their communities and make the biggest impact they possibly can. We try to help them understand that although tragedy may at times feel inevitable, our life is an ever-changing flow that can be filled with happy incidents and surprises that begin from small little acts.
We often choose to lead our lives with the belief that we have no control over the big things, that our little acts are of no significant power. Yet, history shows us that small acts can have an impact beyond what we can imagine. I believe that we must have faith and know that we can make a difference and a small adjustment in our thinking and attitude can lead to a tangible change of our overall end result. Instead of fixating over a problem and magnifying it, it would be more effective to amplify the significance of our small actions instead of dismissing their value.
In the end, what I really want to say is that, the patterns we witness now, the good and the bad ones alike are created out of a sum of many tiny dynamic occurrences that we were once a part of and that when small changes compound, they can eventually have noticeable changes in this big complex system we live in.
Nour Darwish is a Generation Change fellow, member of USIP's youth advisory council and works as a project manager in Makers of hope, a youth-led NGO based in Libya. She works with youth to understand the importance of promoting peace and advocates for youth participation in achieving it. She is the lead organizer of the first TEDxYouth Event that took place in November 2017 which was an attempt from her to raise awareness about the choices taken by the young generation in her city.
Learn more about Makers of Hope here